My dad was in construction his whole life. He still is. But when I state "whole" I really mean it. His father had construction business building house on-site. And from an early age my dad was expected to help. It wasn't in his blood but he took over the family business when my grandfather retired. I have respected him because of the pride and effort he puts into making each job a success. But I never had any aspirations to take over the "family business". He never had any expectations either. That doesn't mean that I don't enjoy being a little bit like a country girl and working with wood. It helps me be creative and build something with my own hands. You would be surprised how rewarding it is for me.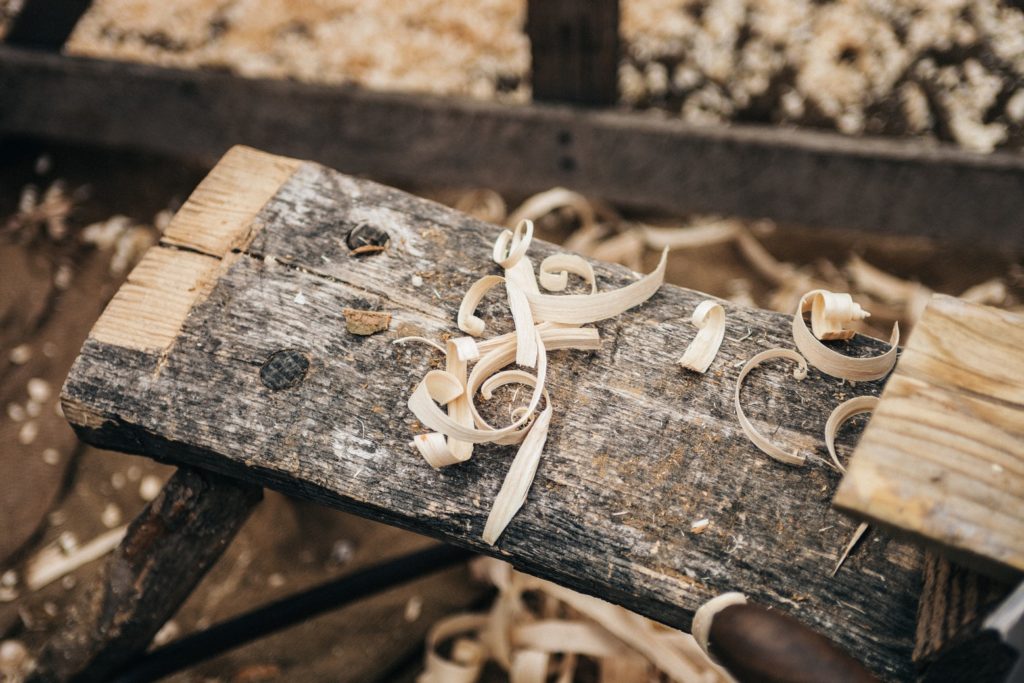 I don't need to live in a cabin in the woods like
Ana White
to enjoy myself. Though it might make clean up easier. She has some nice easy projects with tool and resource list if you want to get a good idea of what it is like. Heed all safety warning, almost every tool you use to make furniture can hurt you – some gravely – so along the way learn how to work in a safe manner as well. Still, what you need and read very much depends on the kind of furniture you are drawn to create. For basic skills often your local adult education programs are a good place to start. They will have the basic power tools so you can get some hands on training. I owned a woodworking business for many years and had several younger workers come in green and learn what they did and did not wan to do. For instance you may prefer to only work with hand tools once the major dimensioning of the material is done. Others might prefer the power tool approach. Some may like a modern look and others want to make rustic furniture. If you want to make classic, heirloom quality furniture be prepared to kiss your time goodbye and buy yourself a copy of "Tage Freid teaches woodworking". It will teach you how to cut all the classic joints, thickness a board by hand, make sure your stock is straight, do glue-ups, etc. If you want to make cheaper stuff fast, look into "Popular Woodworking" back issues at your local library and buy yourself a doweling jig or a pocket hole jig. Then grab some plywood and edge banding and get cracking. I general Tage Freid is a good start when you are learning to work with wood. My dad had a collection of his books that fascinated me as a child.
Tage Frid (30 May 1915 – 6 May 2004) was a Danish-born woodworker, educator and author who influenced the development of the studio furniture movement in the United States. His design work was often in the Danish-modern style, best known for his three legged stool and his publications.